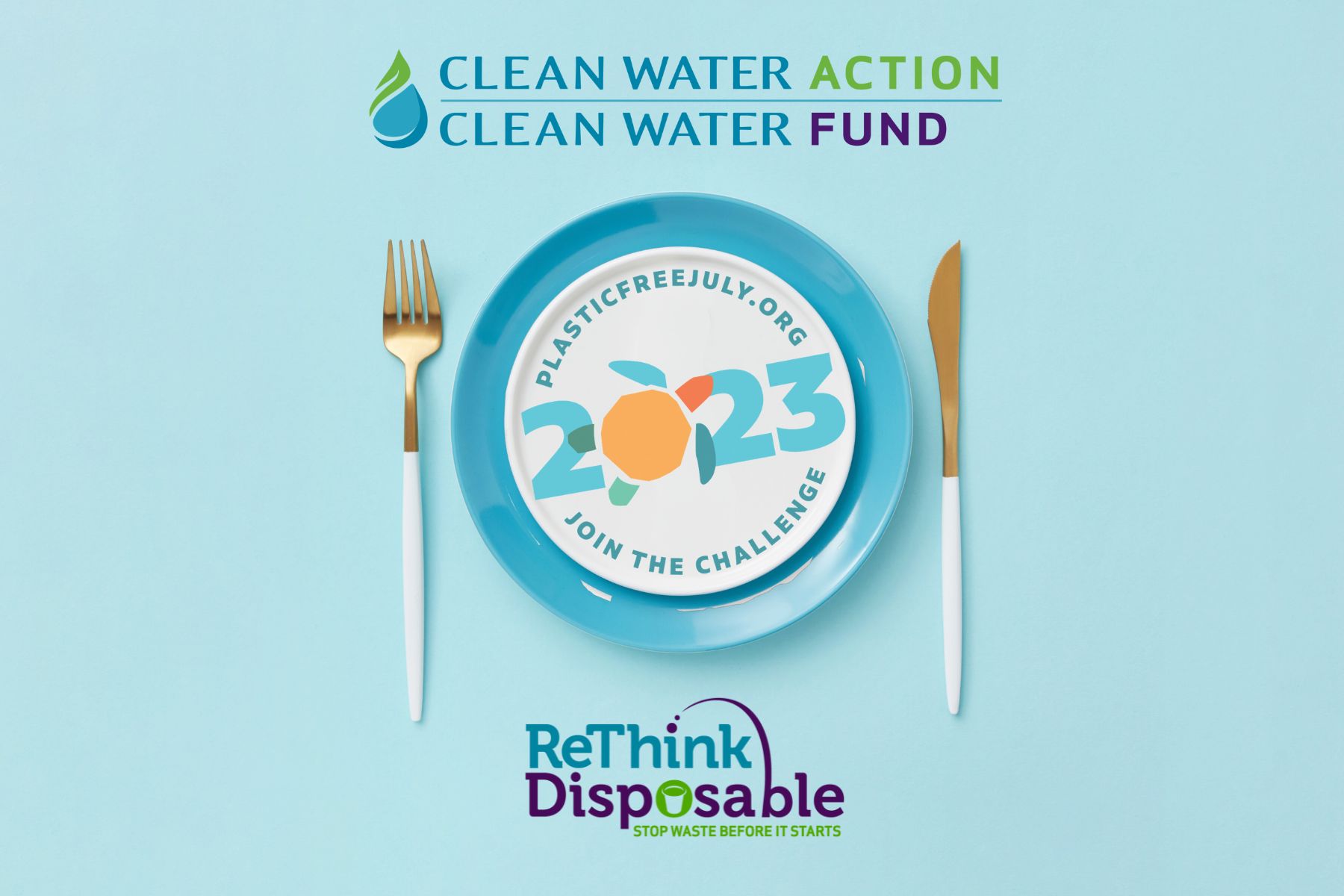 It's almost Plastic Free July, and we are celebrating by working with local businesses to replace single-use disposables with reusables through Clean Water Action's Zero Waste Campaign and Clean Water Fund's ReThink Disposable program!
Franciscan Charities of Newark took a giant step toward zero waste by committing to a total conversion from disposable food containers and utensils to reusable service ware starting in September 2023 when they move into a new building. 
They have already successfully worked with clients at their food kitchen to bring their reusable bags for food and meal pickups. Franciscan Charities serves 200 to 400 clients a day. The progress made to date is extraordinary. It all started in 2004 when Paul Miller, a secular Franciscan, began serving a bowl of soup from a pot in the back of a van to whomever was hungry on the streets of Newark's South Ward.
Today, that bowl of soup has grown to over a million meals over 10 years. The work at Franciscan Charities doesn't stop at mealtimes. Besides offering tutoring and helping clients navigate various government bureaucracies, many have received job training and are now working in the food industry, construction, and other jobs.  
This isn't the first time Clean Water Action & Clean Water Fund has partnered with Franciscan Charities. In 2015, as part of our organization's community garden project in Newark, clients collected discarded wood pallets from construction sites and used them to build fencing around the gardens. They also built kiosks, benches and rain barrel stations that tapped into nearby roof gutters.  
We received the news about going disposable-free on May 4 when, Marta Young, our Zero Waste Specialist, made a visit to Franciscan Charities. It couldn't have been more timely; the day of the one-year anniversary of New Jersey's plastic (and paper) bag/polystyrene ban, known as the "Get Past Plastic" law. 
The NJ Food Council estimates 8.4 billion single - use bags will be avoided each year, not trash landfills or end up in incinerators. Critics had said it would be a calamity, bringing the New Jersey economy to a halt, but instead, the law has been a smashing success! 
At Franciscan Charities, the switch to actual plates and cutlery is awe-inspiring on many levels. Besides implementing a sustainable practice that will make the environment cleaner and healthier, there is a measure of dignity to being served a meal on an actual plate and eating with utensils that aren't plastic and just wind up being tossed in the garbage.  
Our work doesn't stop here. Clean Water Action is collaborating with other organizations and legislators on an "extended producer responsibility" bill to require industries to reduce plastics in packaging.
Want to become a "No More Plastics!" activist? Contact Marta Young here. Learn more about ReThink Disposable here. Learn more about Zero Waste here.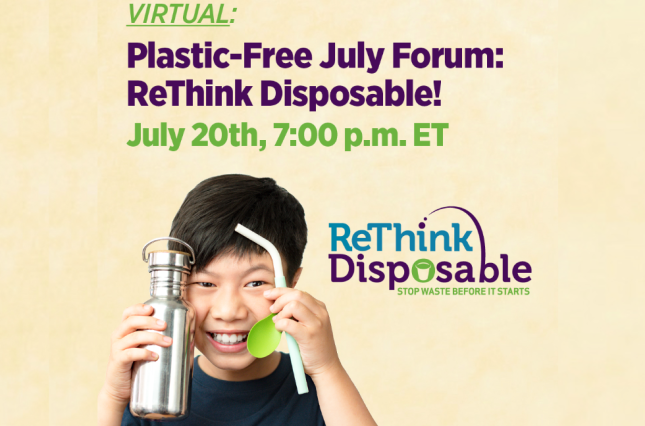 Join Clean Water's ReThink Disposable team and guests to discuss how we can tackle plastic pollution by stopping it at the source!
Learn More
Stay Informed
Get the latest updates and actions:
There was a problem processing your signup. Please try again.