In our work at Clean Water Action we throw around a lot of statistics and chemical names which, if you're not used to hearing them, all sound pretty much like "ethyl-methyl-bad-stuff." Sometimes that's really all you need to know: "there's something bad there – stay away." 
But one group of chemicals you really should know about is PFAS, aka "Per- and polyfluoroalkyl substances", aka "the forever chemicals." To keep it simple, we've boiled down the facts for you in this handy infographic. Check it out!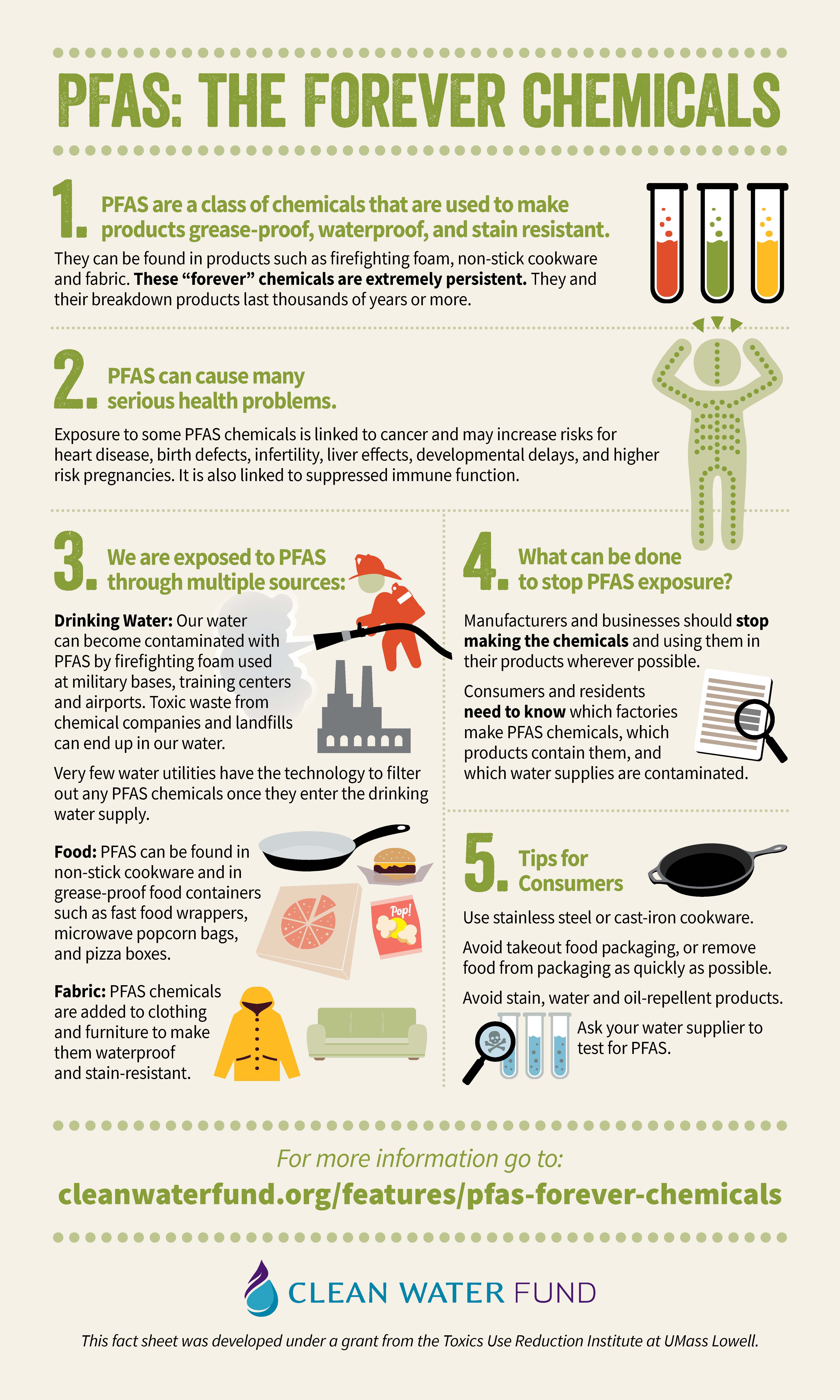 Want to dig deeper?  You can learn more about PFAS at https://cleanwateraction.org/features/pfas-forever-chemicals.
Stay Informed
Get the latest updates and actions:
There was a problem processing your signup. Please try again.