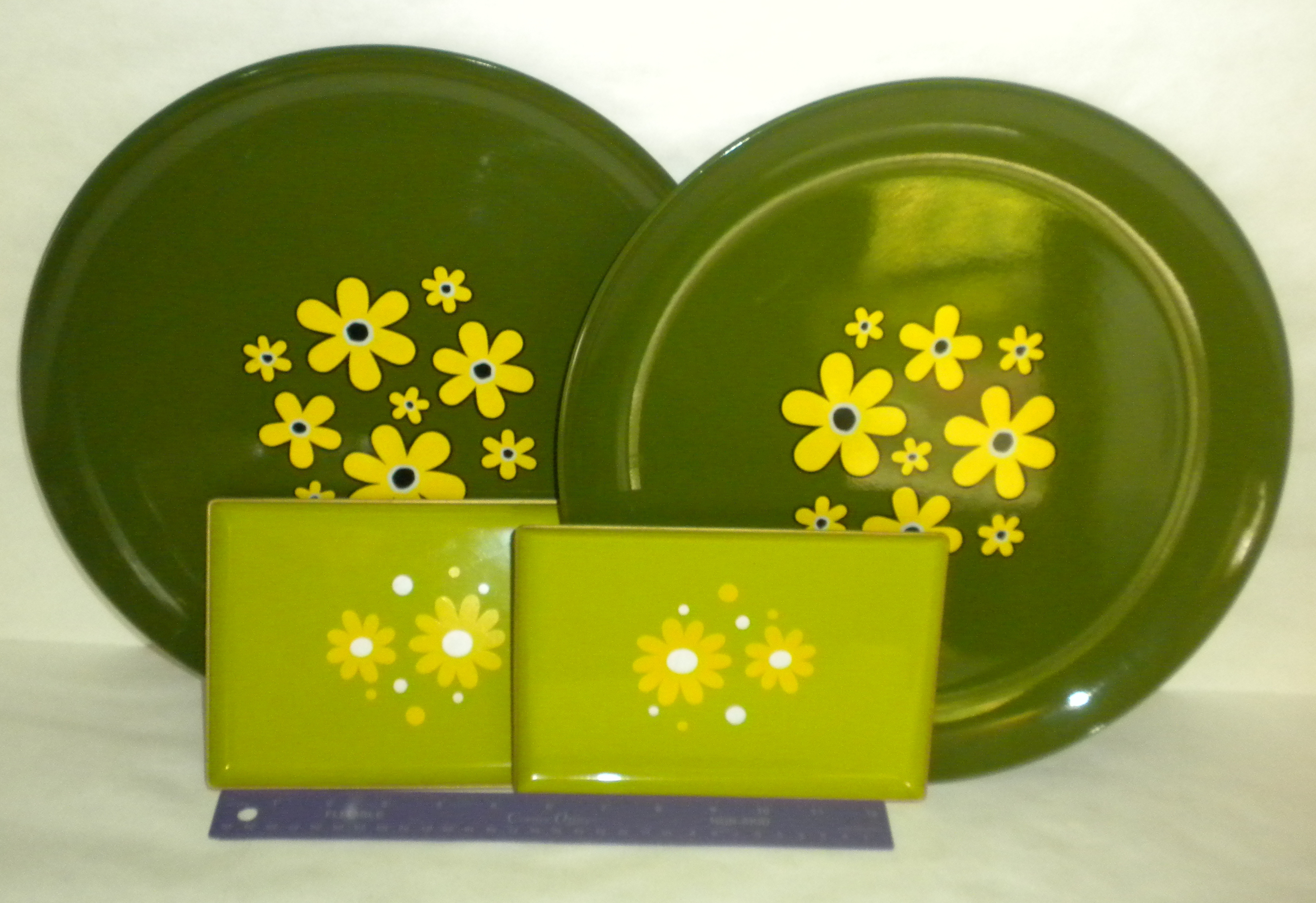 Flickr | Colleen Smith (mad_mod_vintage)
The use of melamine in foodware is cooking up a storm in the restaurant service community as concerned scientists and foodie skeptics alike discover potential hazards and ways to avoid them. Melamine, more commonly known as the chemical melamine-formaldehyde resin (MFR) found in foodware, is used as a cheap, durable, heat resistant reusable dishware. For all of its commercial advantages within the food service industry, there are serious risks in using melamine as a primary foodware of choice.
In 2008 melamine-contaminated baby formula resulted in 6 deaths and approximately 50,000 hospitalizations of infants with kidney related damages. While this particular incident was a tragic accident, melamine maintains a significant foothold in the food service industry and still finds its way into our bodies (Wu, 2013).  According to the FDA, melamine foodware is safe so long as it's used correctly- but that's where it gets complicated.
The "correct" use of melamine foodware requires that the dish not be heated above 160 degrees. When food is served on melamine plates, for example, there is relatively low cross contamination from the plate to the food. However, once you put that plate in the microwave, you're immediately pushing past that safety zone. When used correctly, melamine foodware isn't harmful, but the margin for error is so small that the safest thing for us to do is to reduce our day to day interactions with this potentially hazardous chemical both for our own health and safety and that of our communities.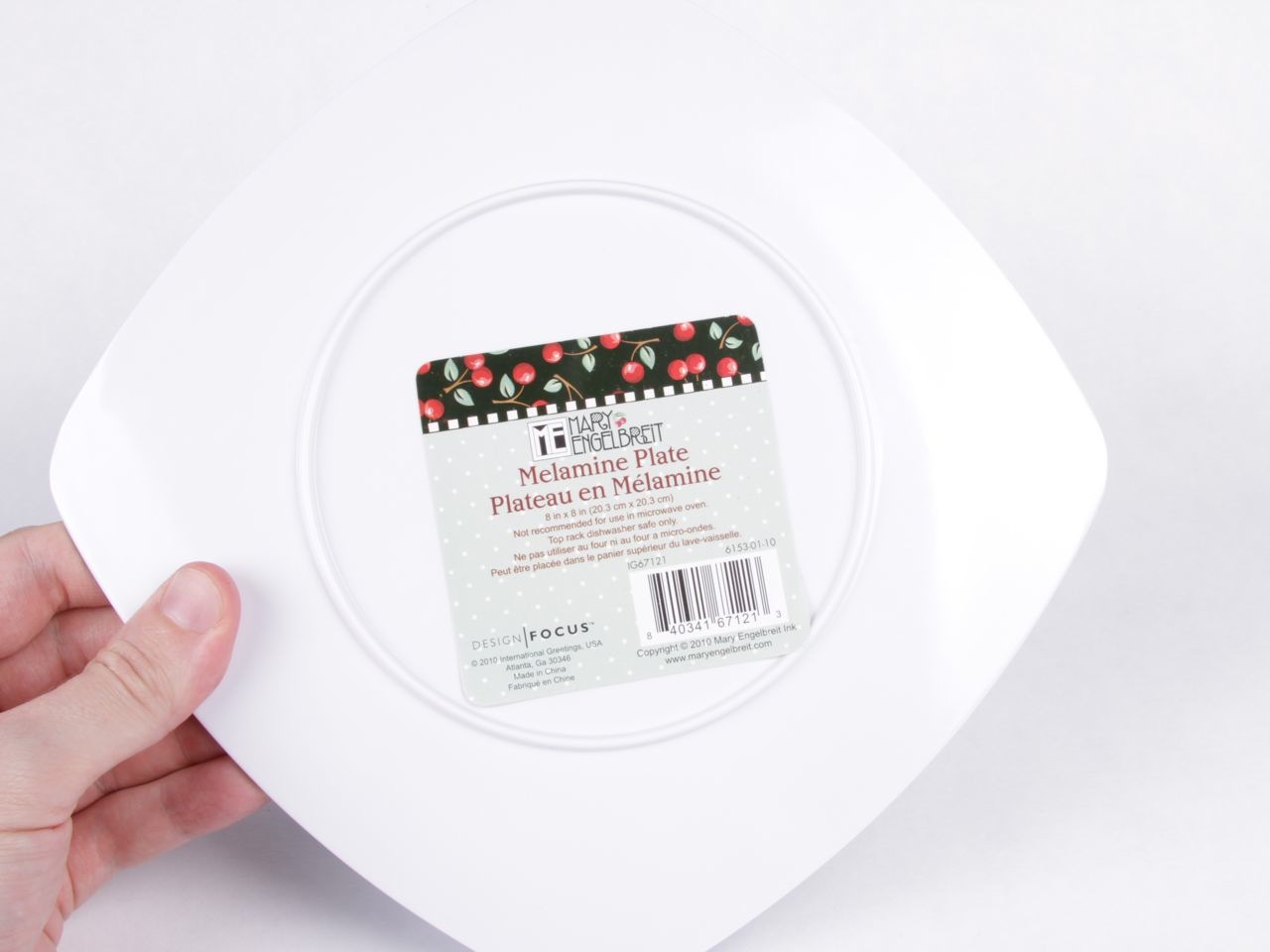 Flickr | Windell Oskay (oskay)
This all being said, it's important to note that even with the risks involved with using melamine dishes, reusable foodware is still safer across the board than disposable single use plastics. Petroleum based plastics still dominate food packaging, yet have a much higher negative impact on both the environment and on our bodies at every stage of its lifecycle. Studies suggest that we consume about 50,000 microplastic particles each year through food and liquid contaminated with microplastics (Tan, 2021 ; Cox, 2019). Similar to how melamine foodware is harmless while at room temperature but toxic once heated, typically safe plastics release hydrochloric acid and start degrading when heated, compromising its safety and durability. While these studies are mainly focused on petroleum based plastics, it's important that we bring that same level of caution to an up-and-coming alternative: bioplastics.
Bioplastics, or plant based plastics, are typically considered safer than their petroleum predecessor, but still come with some serious health risks. Both are often treated as the same by waste treatment plants, which means that they both end up thrown in an incinerator rather than properly separated and sorted. This leads to the emission of dangerous toxins into our atmosphere that comes with burning plastics. There's also the issue of misinformation surrounding bioplastics, because almost half of all global bioplastics produced in 2020 were not actually biodegradable.
Our ReThink Disposable program recommends reusable foodware that pose the least amount of risk to our environment and our health. This means choosing products that won't leak into our bodies once we heat them up, such as ceramic or stainless steel dishes. However, we know that such heavy and/or, easily breakable materials may not be accessible to everyone, and would consider less-toxic and light reusable plastic as the next best choice.
Supporting and empowering restaurants and foodservice workers to switch from single use plastics to safe, reusable foodware protects both the planet and those of us who live within it. We all can do our part to make safer and more informed choices.
Read More on Melamine
It's Time To Think About Alternatives To Melamine (Which May Be In The Plate You're Using Right Now) [Christine Ro, Forbes]
Melamine in soup bowls may seep into our bodies: Is it safe? [Ryan Jaslo, CBS News]
Why melamine should be added to REACH's blacklist of harmful chemicals [Health and Environmental Alliance, European Union]
Clean Water Fund's ReThink Disposable program has been awarded a NOAA Marine Debris Pollution Prevention Grant to launch ReThink Disposable in 6 of our Clean Water Action offices along the East Coast and the Great Lakes.
Even in the midst of the COVID-19 pandemic, San Carlos Youth Center made a commitment to ditch all single-use disposables. With assistance from ReThink Disposable, The Youth Center gets ready to reopen their after school cooking class with safe and sanitary reusable foodware!
Stay Informed
Get the latest updates and actions:
There was a problem processing your signup. Please try again.